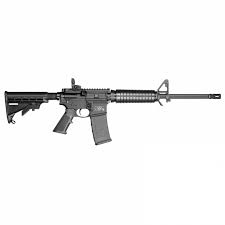 Illinois lawmakers are gearing up to approve a ban on the sale of assault weapons, with action possible during the so-called "lame duck" session before the new General Assembly is seated in January.
The Chicago Sun-Times reports that in addition to prohibiting the sale of weapons that fall under the definition of assault weapons under an expired federal ban, it would also prohibit the sale of large-capacity ammunition magazines holding more than ten rounds.
People who already own assault weapons would be allowed to keep them…but would have to register them. The proposal would also raise the legal age for firearm purchases from 18 to 21.