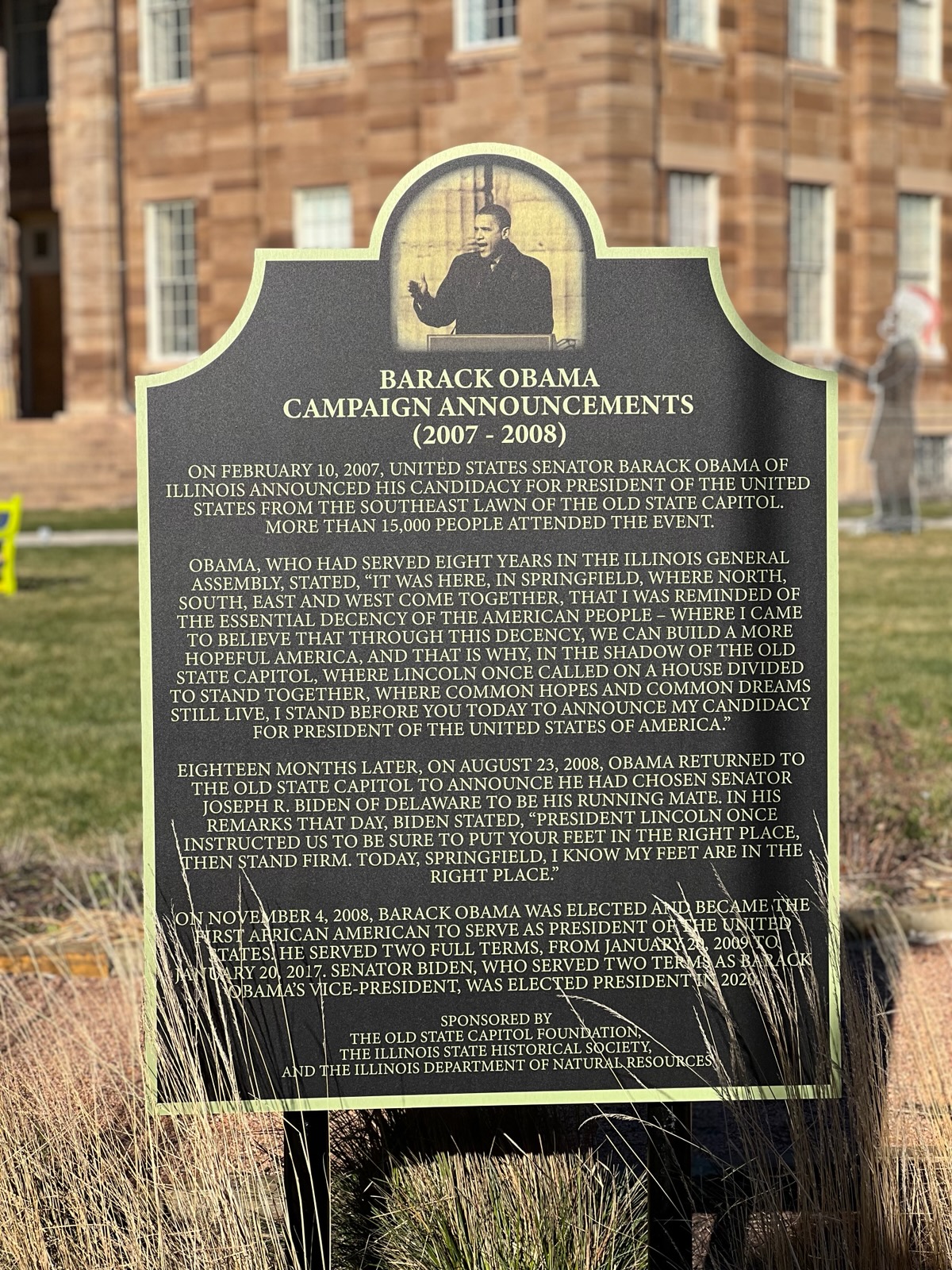 A new plaque now marks the site of a major moment in Springfield and U.S. history.
That marker at the Old State Capitol commemorates Barack Obama's 2007 announcement that he was running for President… and his return to the same spot 18 months later to introduce then-Senator Joe Biden as his running mate. Those were key moments on Obama's path to the White House and his historic election as the nation's first Black president.
Governor JB Pritzker, state Senator Doris Turner, and officials from the Obama Foundation were among those on hand Wednesday for a dedication ceremony.