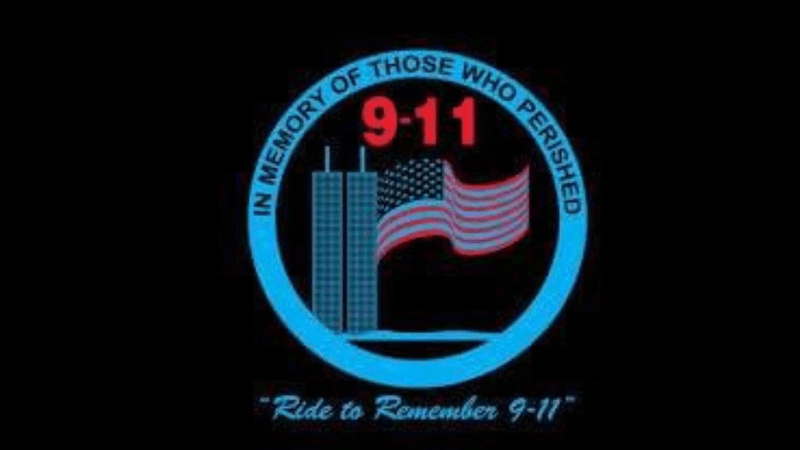 RIDE TO REMEMBER 9-11
Memorial Parade & Ceremony
This September 11th marks the 21st Anniversary of a tragic day in US history. Ride to Remember 9-11 was created to remember those that have lost their lives and to honor the First Responders and the Heroes of that fateful day.  This event has been held annually for 20 years in Springfield, IL.  Through the generosity of the past participants, a 9-11 Monument has been erected on the IL State Capitol grounds near the Firefighters and Police Memorials.
Sunday, Sept 11, 2022, ALL Vehicles are welcome to line up beginning at 9am at Hall's Harley-Davidson, 2301 N. Dirksen Pkwy., Springfield, IL.  The police escorted procession will leave the dealership at 10am and proceed to the Illinois State Capitol grounds to the 9/11 Memorial site where a Ceremony will take place at approximately 10:30am.
No charge to participate in the parade.  We invite everyone and all vehicle types are welcome.
Publie is encouraged to line the parade route to show their support for this event and prove once again WE WILL NEVER FORGET.
This year's parade will once again be led by Emergency Vehicles from local and surrounding communities, further supported by the motorcycling community and several Car & Jeep Clubs from the area.  Local dignitaries will be on hand at Hall's H-D and at the Capitol Building to receive the participants and participate in the ceremony.
As in past years, this event is also a fundraiser for three local charities.  The Salvation Army, The IL Police Officers Memorial Committee and IL Firefighter Memorial Foundation will once again be the recipients of all donations and the proceeds made through the sale of commemorative merchandise.
Merchandise is now available for purchase at Hall's Harley-Davidson.  For more information and further updates please follow the Facebook page, Ride to Remember 9-11.
The Parade Route is as follows:  Leave Hall's H-D, 2301 N Dirksen Parkway, head South to Stevenson Drive (turn right), proceed to 11th Street (turn right), at Cook Street turn left, then turn right onto 9th Street to Capitol Ave turning left at Fire Station #1, proceed to 2nd Street turning left and right on East Edwards Street.  Parking will be in several lots around the Capitol grounds with directional assistance provided.
About Ride to Remember 9-11 Memorial Parade –
On September 11th 2001 we lost 2,651 fellow Americans, 343 Firefighters and 72 Police Officers.  The Ride to Remember 9/11 parade is an open memorial event to remember the victims of the 9/11 attacks. For nineteen years hundreds of people from all over have come together to honor those who sacrificed their life on that day.
###
For more information or to set up an interview, call Diane Hughes at 217-528-8356 ext. 0 or e-mail diane@hallsh-d.com.